Give the gift of a SeeThroughSea Tour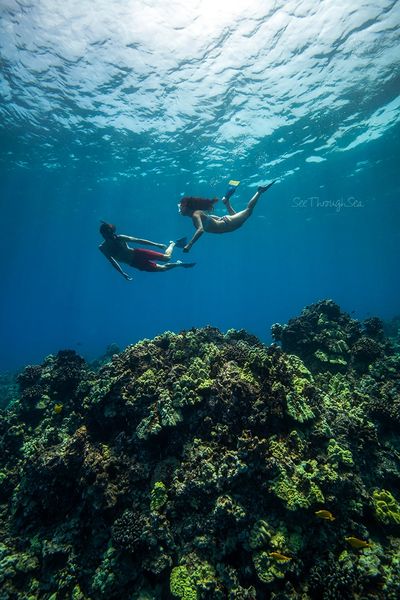 Want to give the gift of a unique experience to a friend or loved one? Fully transferrable and open ended tour vouchers can be purchased in advance. 


Our trips are custom tailored to our guests' interest. We typically leave the harbor around 7:30am and head offshore in search of dolphins and whales as there are nearly two dozen cetacean species we could potentially find. If you're hoping to encounter some cartilaginous creatures, there are also sites we can investigate for manta rays or sharks. We like to round out our tour with a coral reef snorkel, exploring the dramatic shoreline and celebrating the biodiversity of the Kona coast.