Hawaiian Mermaid Experience Shirt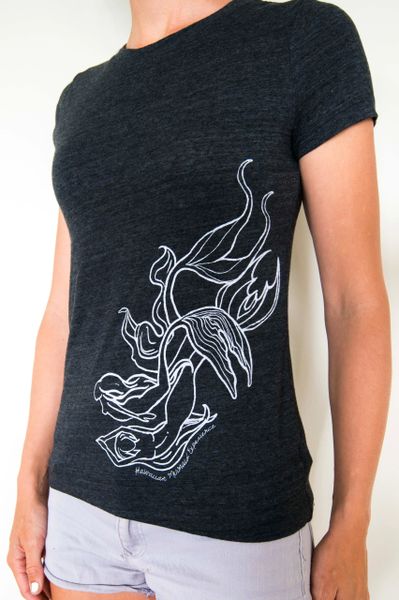 Be a part of the magic with your very own Hawaiian Mermaid Experience shirt! Designed right here, in Kailua-Kona, our heathered tees are 35% cotton, have a comfortable stretch to them and they are wonderfully soft!
This shirt comes in four different colors: Deep Blue, Grey, Purple and Sky Blue. Each shirt has been screen printed by hand with Alicia's drawing of three different mermaids swimming together along the bottom left side of the shirt.
20% of the profits will go towards a Pacific Ocean Trash Clean-Up! Thank you for your contribution to keeping our oceans clean!