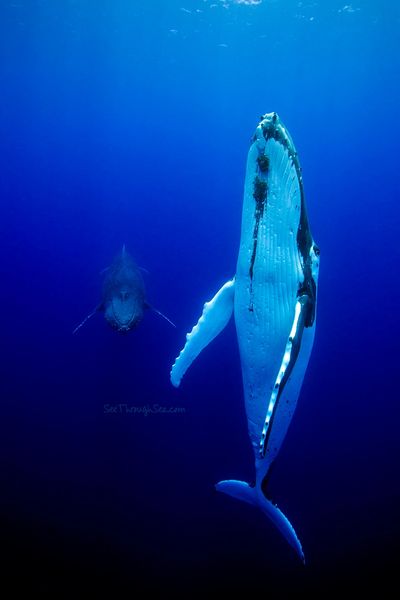 Image of two Southern Pacific Humpback Whales, taken in French Polynesia by Jim Ward
Comes in a white matte and protective cellophane wrap. 5x7 - fits in an 8x10 Frame.

**A portion of the proceeds from each sale are donated to Pacific Ocean clean up events and to oceanic research, rescue and rehabilitation efforts.