Women's Whale shark STS shirt - White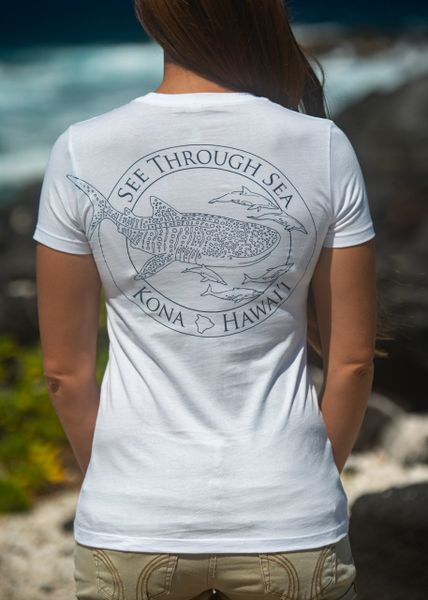 The design for this shirt was inspired by one of our SeeThroughSea tours, when a pod of Rough Toothed Dolphins escorted the largest whale shark we've ever seen (approximately 35ft in lenght) from the dark blue depths up to the surface to greet us. After submitting photos to Hawai'i Uncharted Research Collective, Jim was presented with the opportunity to choose a name for the previously undocumented whale shark. Whale shark Hi-RT-202 was officially named 'Alicia'. 
This shirt was designed by Jim Ward and was screen printed here, in Kona, supporting another small local business. The fabric is 100% Cotton.